Warm & Cozy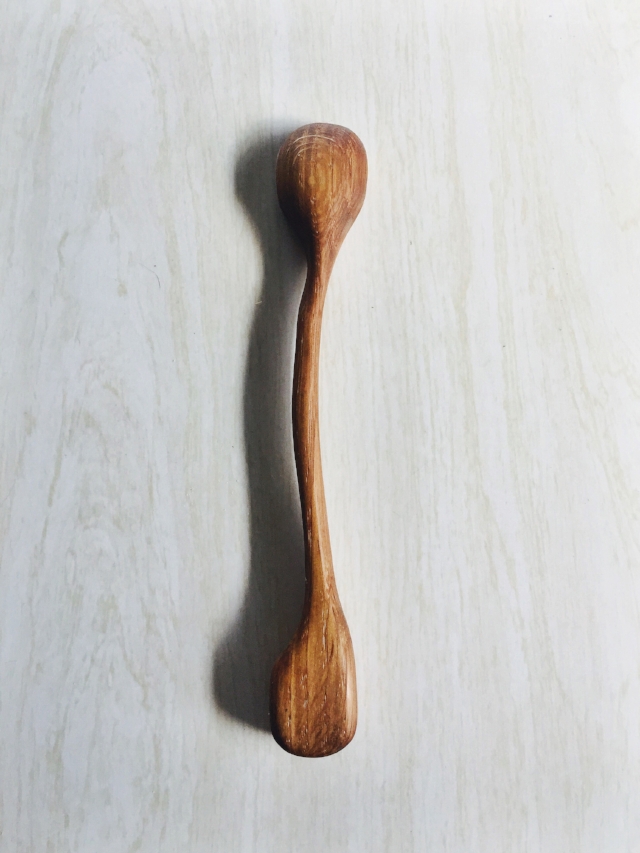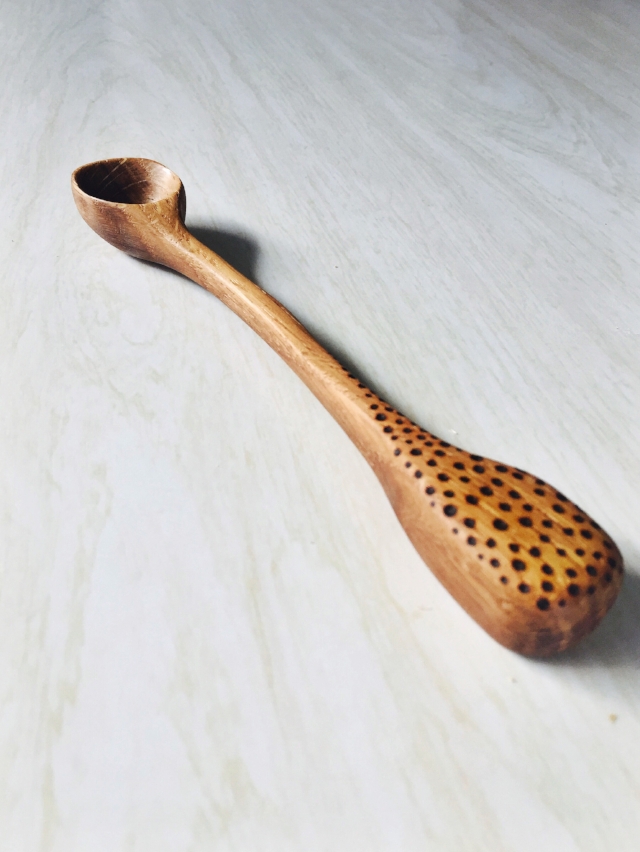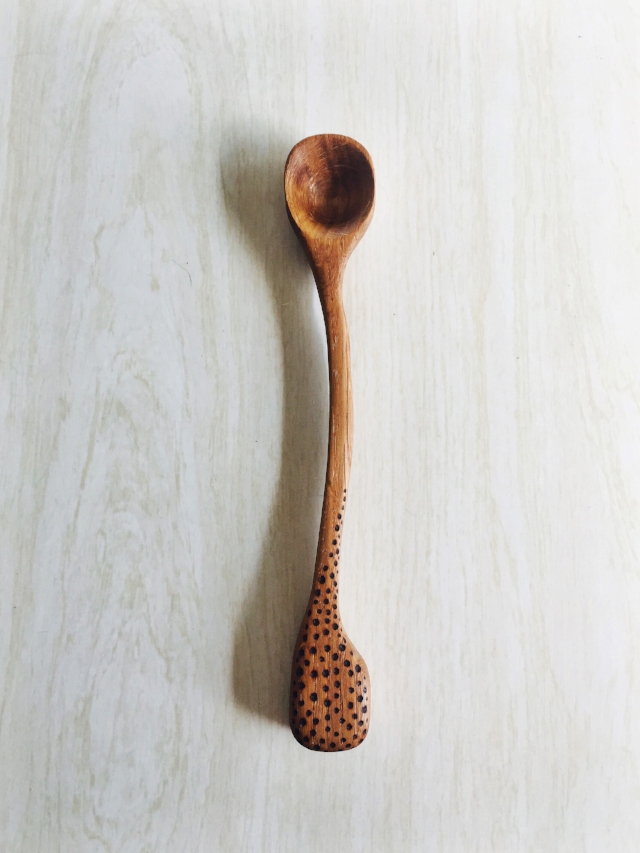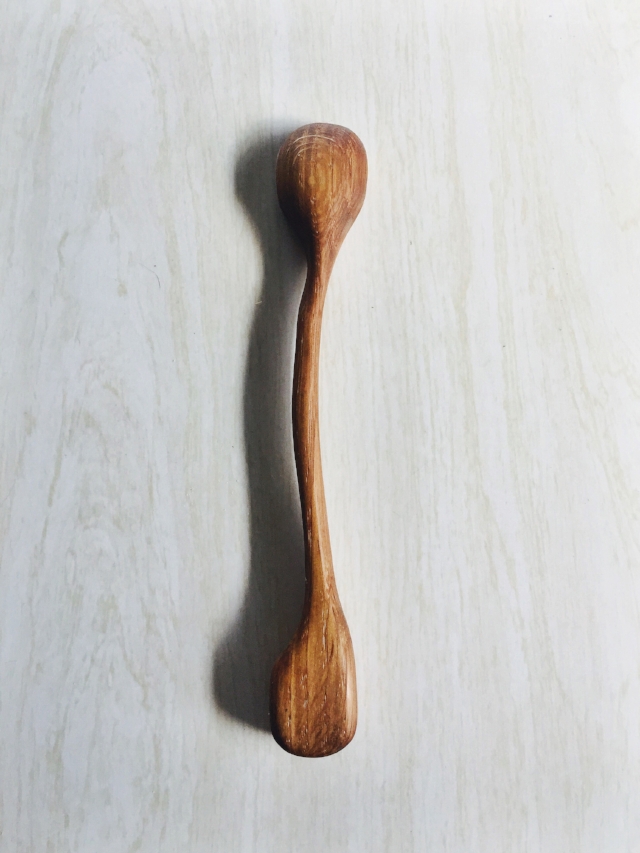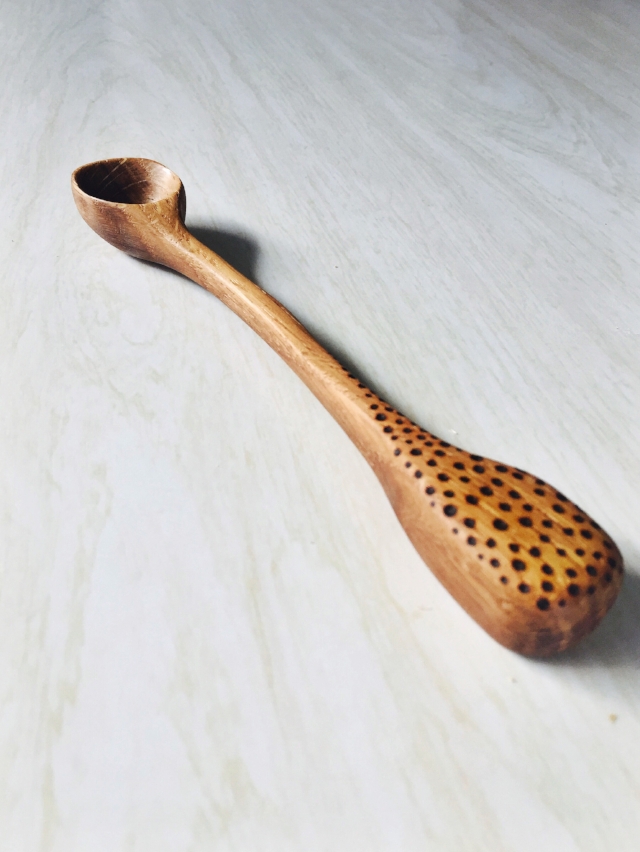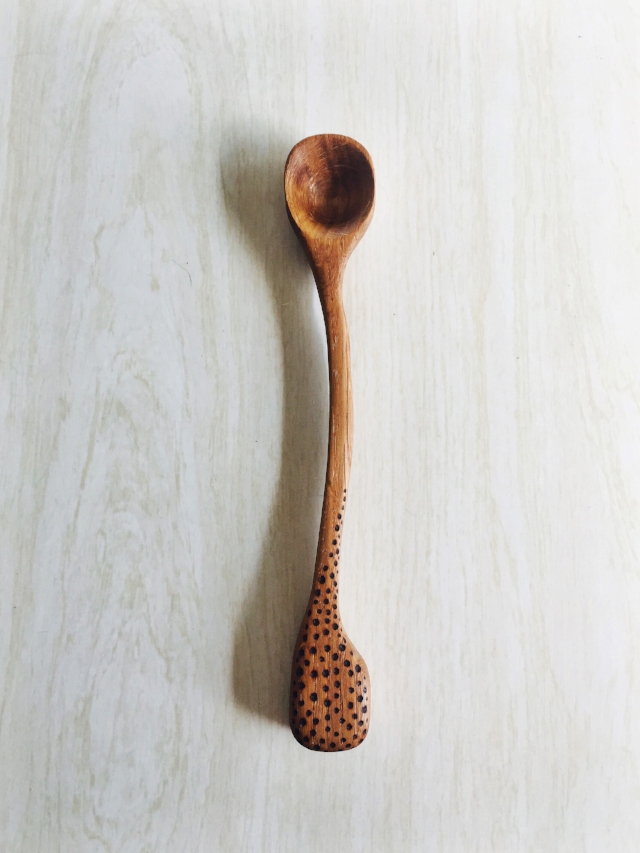 sold out
Warm & Cozy
Small, oak, hand carved, wooden spoon with wood burnt detail on the handle.
Small oak wood spoon, light in coloring with wood burnt detailing on the handle.
Hand carved and one-of-a-kind.

Measure approximately 8 1/4 inches long from end to end with a bowl width of 1 1/4 inch.

Surface is sanded smooth and finished with walnut oil.
This is a small spoon, ideal for use with a tea or coffee. Could also be a child's spoon but more than anything this spoon feels like a winter friend. It's both rustic and refined that exudes a sense of cozy alongside your favorite mug. It is made from locally sourced wood and is sustainably made.