Copper Cutlery Set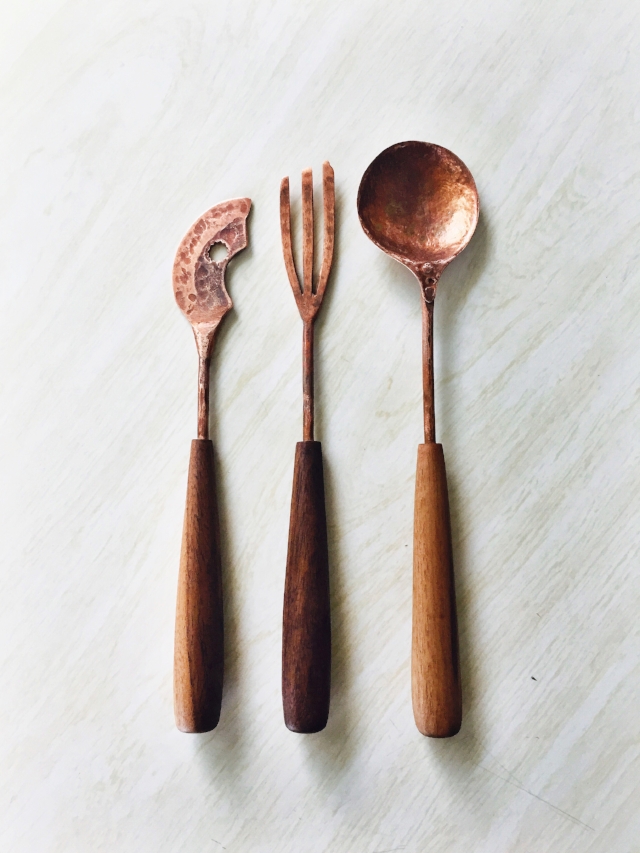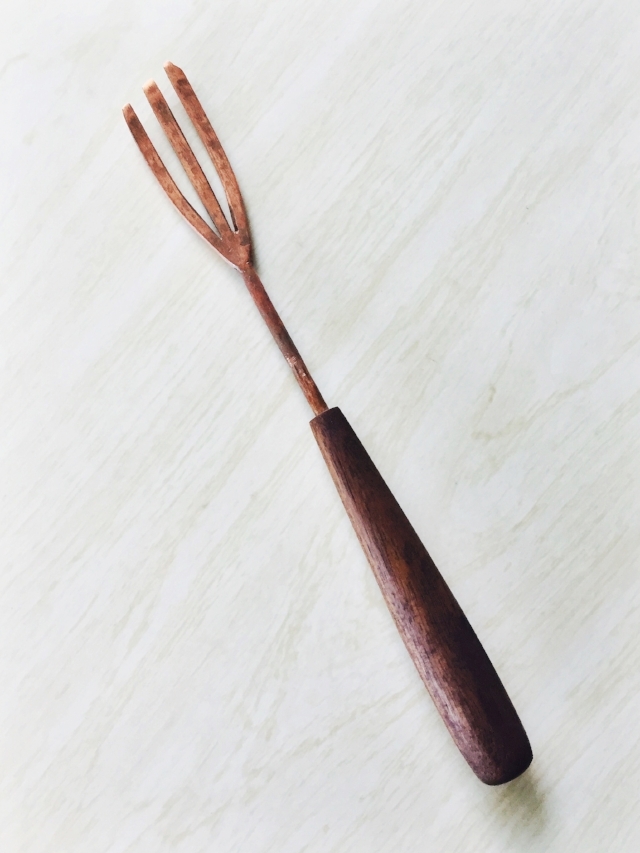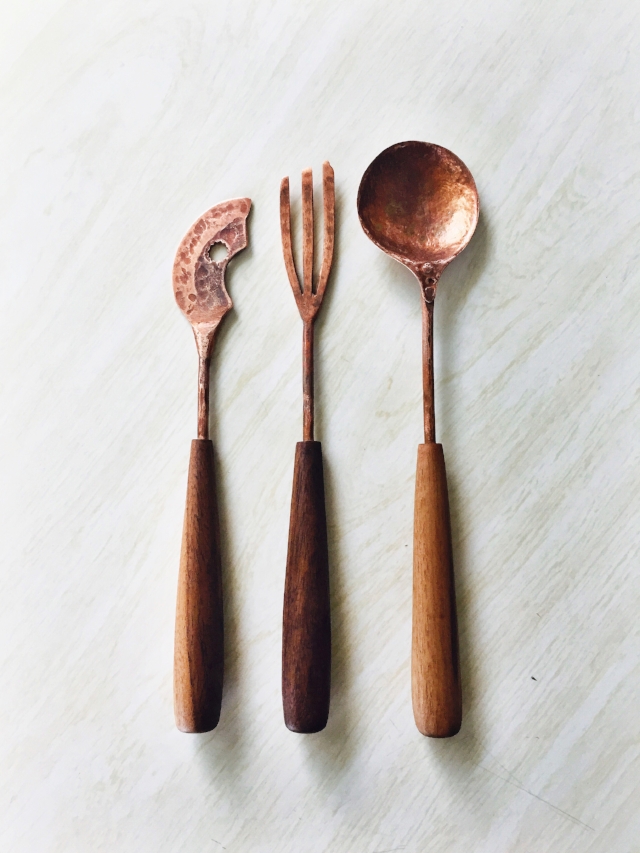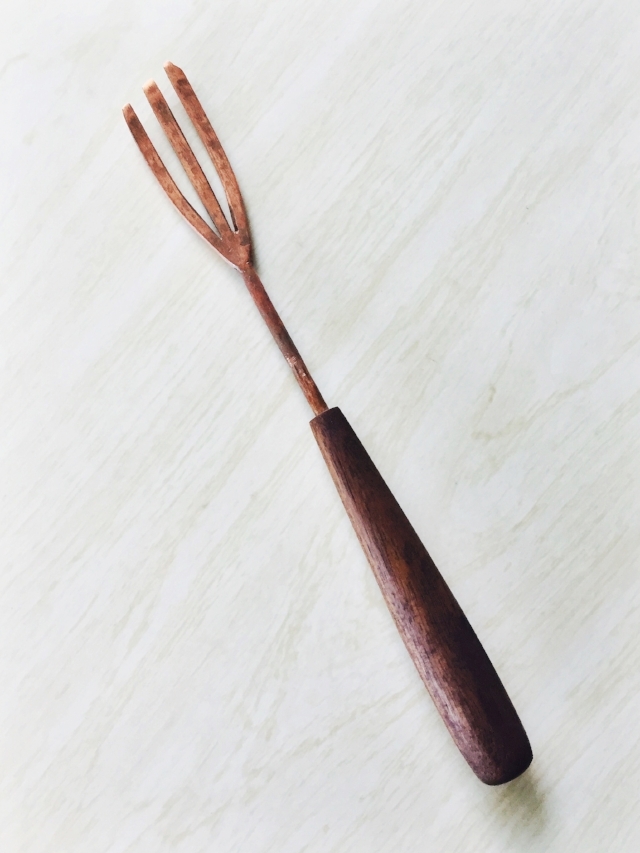 sold out
Copper Cutlery Set
First addition copper cutlery set, hand forged from salvaged scrap copper.
This copper set is the first addition of scrap metal cutlery.
This is a handmade and one-of-a-kind copper cutlery set, forged from copper scrap, salvaged from the anchor windless of a local boat and retired industrial electric lines.

The spoon, which is the largest of the utensils, measures approximately 10 1/4 inches long from end to end with a bowl width of 2 1/8 inches. The knife and fork are slightly smaller respectively for set cohesion.

Surfaces are copper welded and then hammer forged with oil finished handles made from walnut wood which was also salvaged from a scraped pallet.
This copper cutlery set is uniquely crafted from 95% post-commercial consumer material. The copper was salvaged from a local junk pile and extracted from motor parts and electrical cable that were then recycled and repurposed for a second life as functional art. There are assorted imperfections due to the nature of scrapsmithing however it's specifically those details that provide the set with character and tell their story of longevity.
*25% of the proceeds of this purchase will go to benefit Hope for the Warriors and their initiative in providing caregiver support and services. You can about why, right here.